Finding a counselor is one of the hardest things in my opinion, it's almost like finding your other half. Someone you can openly talk to without feeling any judgement, someone who understands you communication style and can reciprocate it, and someone who you just simply vibe with. You will never get the full benefits of counseling until you find that right person who is able to bring out your self-awareness, your self-reflection, and your ability to answer your own questions. Someone who does not ever give you advice, but someone who guides you towards your path, whichever path you choose.
I can think back to the counselor I saw from the time I was 14 years old until I was 25 years old. Throughout those 11 years, she watched me grow mentally and physically, watched my perspective on life brighten throughout the years, aided in my journey towards self-love, and witnessed the negativity and pessimism begin to erase from my life. She saw my entire transformation from self-hatred, depression, and instability to a life focused on self-love, optimism, and gratitude along with all parts that came in between. She saw the entire process of my journey to find my true self and her presence throughout my journey was invaluable. She gave me hope.
The life of a counselor is MUCH more than just going to work, sitting in a chair, having a lounge couch across from you, and writing notes while saying "mhmm" the entire time. The life of a counselor is more than just trying to build a client base and sitting through sessions all day, waiting for the day to be over.
The life of a counselor is one of the most rewarding, fulfilling, uplifting, extraordinary jobs in the entire world.
When I first became a counselor, I was scared out of my mind. All I could think about is "what if they don't like me", "what if I suck as a counselor", "what if I somehow make someone worse?", etc. I became terrified that a dream I have always had, and was now pursuing, would result in failure.
When I first started as a counselor, I was nervous. And I'm pretty sure my clients could tell I was nervous, even though I didn't disclose to them that this was my first time. At first, I was trying too hard to be professional, and "act like a counselor". After a couple months, I found my footing. I found a way to integrate my own personality and authenticity into my counseling style.
There is no definite, set-in-stone way of counseling. But you can still have consistencies. Here is a code I created for myself that represents my own values as a counselor!
The "code" I use mentioned above, is something that over time I realized was crucial to use as a counselor. I began modifying, adapting, creating, removing, and reflecting on each code. I hate to say it, but it kinda is a "trial and error" when it comes to counseling. See what works and what doesn't.
I began reading a book called, "The Gift of Therapy: An Open Letter to a New Generation of Therapists and Their Patients" by Irvin D. Yalom, M.D. so that I could learn the best way to approach situations and how to continuously improve as a counselor.
Though I have learned about communication styles and techniques, adapting to personalities, how to provide new perspectives, and all of those things people attribute to counselors, there was one thing I was not prepared for. The genuine care, connection, pride, and love that you begin to develop with clients.
My clients started off as strangers I was trying to make awkward conversation with. But they quickly became people who make a difference in my life, and who I can learn something new from each day.
I grew excitement for our next sessions so that we could pick up where we left off. I truly care about them and would do anything for them, no matter far out of the way I'd have to go.
My clients mean the world to me. I want to know that they are okay. I want to know how things are going in their lives. I want to do anything I can to make their lives even a little bit easier. And that's not just a counselor "checking in" on them, it goes much deeper than that.When they're upset, I'm upset. When they are going through something, I want to leave wherever I am to go help them.
If one of them doesn't have a ride somewhere, I want to be able to go pick them up and bring them wherever they need to go. When one of them is sick, I want to send a care package. If they need someone, I want to always be available to them.
I am not only their counselor, I am their biggest cheerleader. I will have their back, and I will fight for them whenever needed.
The lines and boundaries that have to be drawn between counselor and client is hard to deal with sometimes, no matter how necessary those boundaries are.
Some clients don't realize that when their sessions are over, that doesn't mean they aren't thought about. When I have breaks in between sessions, when I am off work…I am always thinking about them. About what I can do better for them.
No dark secrets around this one. I'm underpaid and I love my work. I hurt when you hurt and when you feel better I feel better. We're in this together.
When I see someone making progress in their life, I am so proud I wish I could tell the whole world, but you know…HIPAA and all forbids me to. My heart just explodes with joy for them. And this joy has absolutely nothing to do with the fact that I happened to be their counseling while they were making progress, it has to do with the fact that they are amazing people.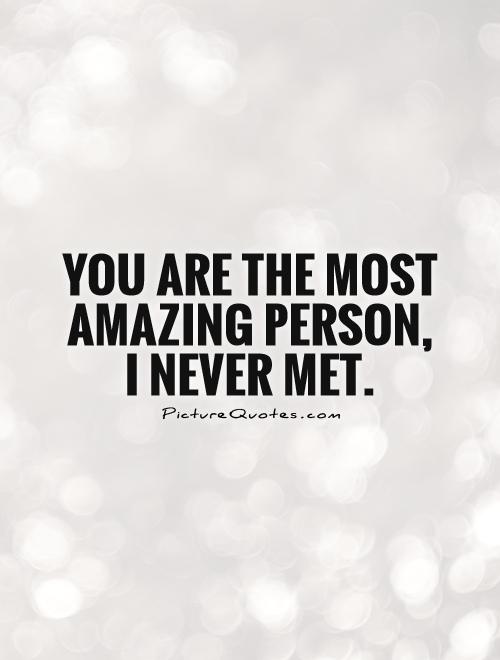 There are many clients I wish I could be friends with outside of the office. I wish I could call or text them and just talk and laugh. It would be a different kind of connection because you get to skip the "getting to know someone" stage. And a lot of them are really awesome! We can relate, and a lot of them have similar personalities to mine. Not being able to make friends with them is one of the hardest parts of counseling for me. They tend to be people you want in your life.
My clients teach me things every time I talk to them. They teach me a new way of looking at life. They teach me how I can interact better with others. They share mottos they live by that I adopt into my own life. They make a huge impact on my life, in the best way possible.
To my clients:

Thank you for making such a difference in my life. Thank you for being open and honest with me, even when it is difficult for you to do that with anyone else. Thank you for making my day each time you accomplish something new. Thank you for giving me a reason to smile each day I go to work, looking forward to my day.

You are my inspiration, and you make me want to be a better person. You don't realize how big of a role you hold in my life and in my heart. You are a person I will always care about, even years after our therapeutic relationship ends.

I will always be wishing you the best. I will always be sending positive vibes your way. I will always have you back.

You are the sun, the moon, and all of the stars. You make a difference in people's lives. Your authenticity brightens the entire room. You deserve the best this world has to offer.

Yours truly,

Your biggest advocate